Tuna Natura
Less water, more taste!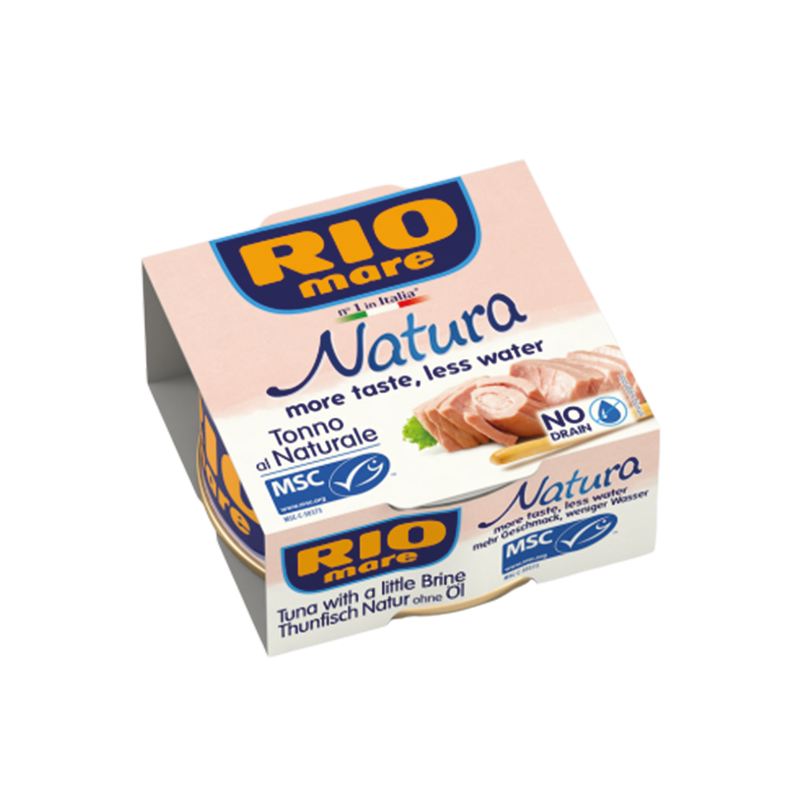 Description
Rio Mare Natura is truly natural tuna – rich in taste, it contains only a drop of water. Perfect for those who love natural food. Rio Mare Natura is delicious, soft and compact, rich in protein with just 0.5% fat – no need to drain.
WHY:
A patented technology means only a very small amount of water is needed during the canning process thereby protecting the authentic taste of tuna.
COOKING TIP
All the tuna flavour with just 0.5% fat - ideal for light, simple yet tasty dishes.