Insalatissime – Tuna & Couscous Salad
Perfect for anyone looking for delicious and balanced ready-to-eat meals.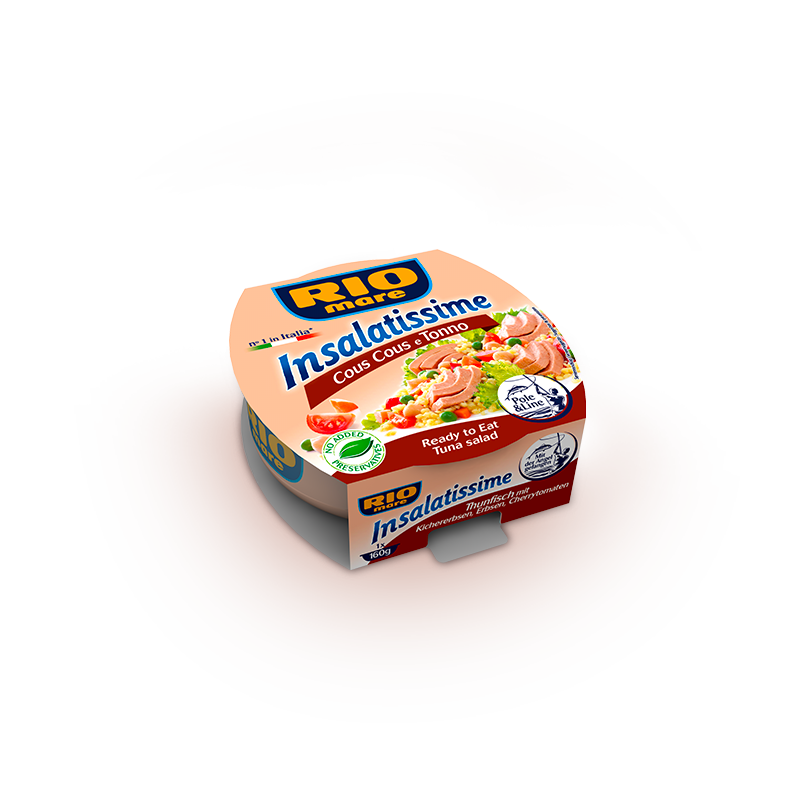 Description
The unique flavour of Rio Mare tuna expertly combined with delicate couscous and other fragrant vegetables. Ready to eat any time thanks to the stay-fresh packaging – with no added preservatives.
IDEAL FOR
This couscous salad is perfect for anyone who enjoys surprising flavours – the sweet and exotic flavour of couscous paired with delicious tuna and appetising vegetables, expertly combined in the best Mediterranean tradition.
COOKING TIP
Try it on top of grilled aubergines garnished with oil and parsley.