Delicious Sandwich with Insalatissime Tuna & Sweetcorn Salad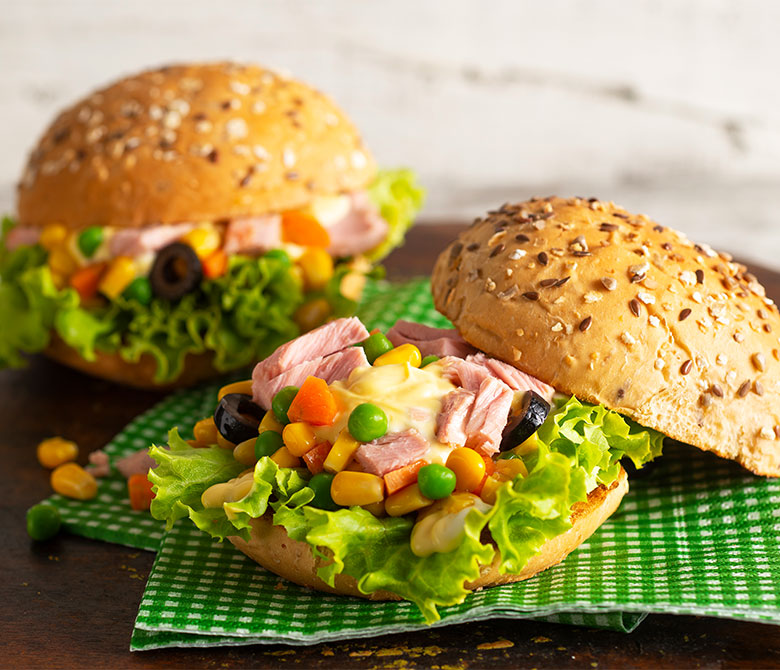 Ingredients
for 4 people:
---
2 packs of very tasty 160g Rio Mare Insalatissime Tuna & Sweetcorn Salad
---
4 soft buns like burgers with seeds
---
100g of mayonnaise
---
a handful of salad leaves
---
a drizzle of extra virgin olive oil
---
Stampa Ricetta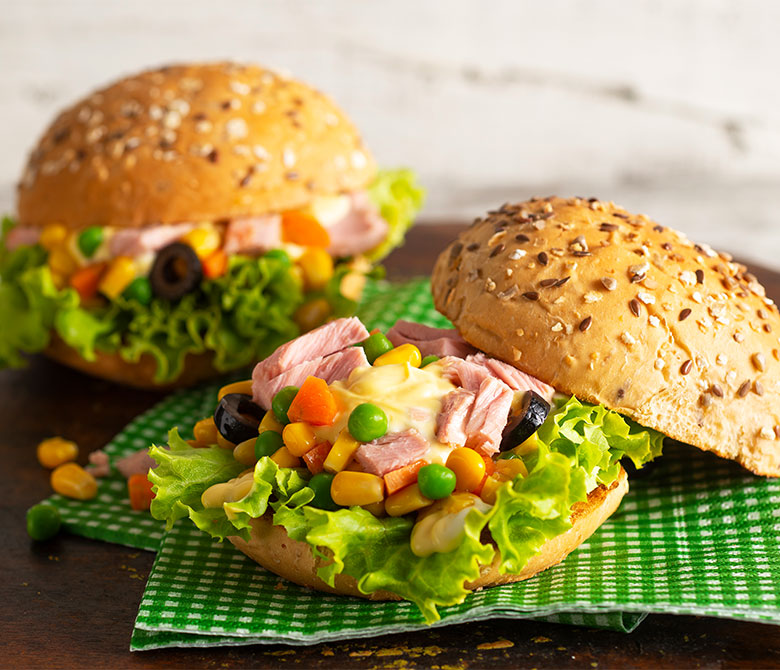 Product used
Insalatissime - Tuna & Sweetcorn Salad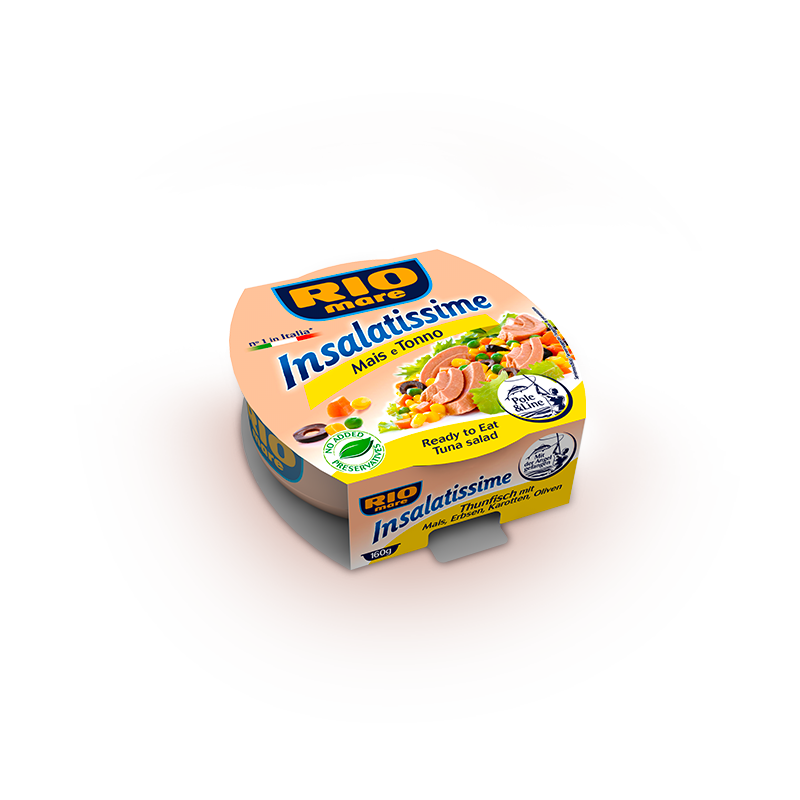 DISCOVER MORE
Preparation
1. Pour the contents of the salads into a bowl, add the mayonnaise and mix well.

2. Cut the buns in half, heat a non-stick pan, pour a little oil and rub the buns so that they lightly toast.

3. Lay a few leaves of salad on the bottom of the buns, place the mixture prepared in equal parts on top, close the sandwiches and enjoy them immediately.